Sr. Software Engineer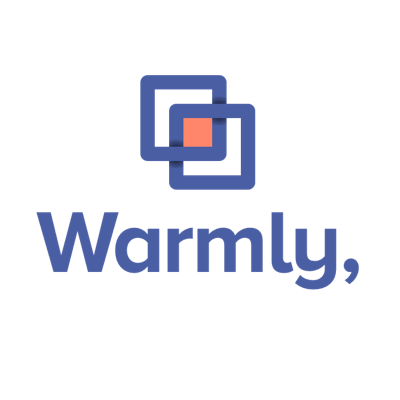 Warmly,
Job Functions:
Software Engineering
Employment Types:
Full-time
Compensation:
150,000 – 190,000 USD per year
Who we are
Warmly is reimagining the way we create and nurture genuine relationships virtually. Warmly's virtual background business card allows you to share who you are, see social insights on everyone you meet, prepare for meetings, and become connected in our post-pandemic distributed workforce world. We're aiming for the moon as we completely rethink human connection in our new normal on the world's largest video platforms.
We're backed by Zoom, NFX, F-Prime, Y-Combinator, and other leading venture capital firms. We were chosen as a 'Top 50 seed-stage company to work for', after being one of the first apps to launch on Zoom's new App Store. We were recently featured by OpenViewVentures on PG123 Episode 123 and recently, we won the Best Use of Platform - Zoom Innovation Award 2021. As a pioneer in this brand new apps platform, we've achieved only 1% of what we set out to do. So we are looking for exceptional Sr. Software Engineers to join us as we build the rest.
Check out our team video to hear why we love working at Warmly. Inspired by a herd of 🟣🐮's, warmth and authenticity is at the heart of everything we do.
About the role
Work in a small collaborative engineering team building an exciting SaaS product. The team owns the entire product engineering effort, from integration with Zoom in our Zoom App to building dynamic custom Warmly backgrounds in the frontend. Join an early startup engineering team and contribute to building the company from the ground up!
Tech stack
Frontend: TypeScript, React.js
Backend: TypeScript, Node.js, GraphQL / Hasura, PostgreSQL
Infrastructure: Google Cloud Platform, DockerThird-party
Integrations: Zoom, Google, Microsoft
Nice-to-have: Symfony, C++
Qualifications
5+ years of professional software development experience
Experience with React or other modern frontend frameworks
Experience with TypeScript
Experience with Node.js
Experience with postgres/SQL
Experience with owning challenging full stack features
Experience with building, scaling, and maintaining production services
Experience with creating a microservice-oriented serverless architecture
Experience with working in a frontend-heavy full stack environment
Experience with working alongside product managers and designers
Excellent communication skills
Humility and self-awareness
Bonus
Experience with working in small venture-backed startups
Experience with balancing code quality with fast production iterations
Benefits
We offer a competitive salary and a full suite of benefits, some of them unconventional, but awesome for the right person:
🔥 Medical, dental, and vision insurance
🔥 Unlimited PTO
🔥 Generous stock options package as part of our compensation - share in our upside!
🔥 Goal-based environment (as opposed to grind-based or decree-based environment; work smarter not harder). We collaborate on setting goals, but you set your own process for accomplishing those goals. You'll be entrusted with a lot of accountability, but with a commensurate amount of authority
🔥 Company-paid onsites (team has recently gone to Alaska, Hawaii, and Florida together!)
🔥 Large home-office setup stipend
🔥 Extra company holiday every year focused on personal development
🔥 Coolest company swag ever
🔥 Personalized new hire gifts
Salary Range
$150,000-$190,000
Check out Warmly's employee reviews on Glassdoor