Coach - For Bootcamp Students + Graduates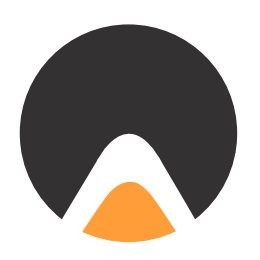 Career Karma
Job Functions:
Software Engineering, Operations
Employment Types:
Full-time
At Career Karma, we're on a mission to connect the world's talent to their next opportunity. We're currently searching for coaches to help empower our community members.
Career Karma is a community full of career changers, parents, veterans, and students in the process of exploring and pursuing careers in tech. Our coaches are Career Karma community members who are just a few steps ahead of the community members they're helping. At CK, we understand that switching to a new career takes many steps and we believe in the importance of spreading good career karma.
Coaches help community members create roadmaps to start learning, give insights into how to get accepted to job training programs (bootcamps), and share advice on how to make the most of a bootcamp experience to ensure students graduate and find a job in tech.
Note - this posting remains active and we hire on a rolling basis. You may not hear back from us right away but we will get back to each candidate and let you know if you're invited to the next step of the hiring process
Join us in connecting the world's talent to their next opportunity.
- **Work from anywhere. **We are a fully remote company that values asynchronous work—you can work anywhere, any time. You'll have the space you need to promote balance in your life
- **Grow with a balanced team.** We value diversity and inclusion, and we believe representation matters. Join us in promoting voices of all backgrounds as we promote yours.
- **Enjoy the ride.** We are a hyper-growth company with the mission of empowering a billion people in a decade. Be part of our growth as we continue to scale our impact.
- **Innovate for tomorrow.** We are engaged leaders who are ready to experiment, iterate, and be resilient as we help workers navigate the ever-changing employment landscape.
- **Funded for the future. **We are backed by world-class investors with proven records of identifying and funding some of the most innovative companies. With their support, we are able to pursue rapid growth while maintaining a bias toward frugality in achieving our mission.
- **Startup, but don't stop your life.** Though we are just getting started, we offer the competitive benefits you would expect from any investor-backed Silicon Valley company.

Here's what our coaches do:
- teach folks about major career paths in tech
- explain how to explore and apply to skills-based training providers
- share tips on how to successfully graduate and make the most out of a bootcamp experience
- help folks take advantage of the free resources available to Career Karma community members

To be successful, coaches must be able to:
- Host sessions anytime from 7a-7p PT any day of the week (~10-20 hours per week)
- Professionally engage and communicate with guests and community members in an effort to answer questions about the app or CK partners
- Share your own story to add perspective when answering questions about bootcamps and/or how you navigated your own career journey
- Navigate communication in order to help keep conversations on the topics of career transition and learning
- Deviate from unrelated questions asked by the audience with class while resetting the room with reminders on the appropriate topics
- Speak fluently about Career Karma, bootcamps, career paths in tech, and free resources available to community members

We ask our coaches to have:
- Strong empathy for people's perspective when it comes to upskilling in a career and deciding on training programs
- A love of public speaking and a passion for helping others
- Experience as a current student or graduate of a bootcamp
- Familiarity with the Career Karma app and website
- Availability to work this part-time position for 10-20 hours per week

We will ensure that individuals with disabilities are provided reasonable accommodation to participate in the job application or interview process, to perform essential job functions, and to receive other benefits and privileges of employment. Please contact us to request accommodation.
© Career Karma Inc. All rights reserved, Career Karma is proud to be an equal opportunity workplace. We celebrate diversity and are committed to creating an inclusive environment for all employees. We do not discriminate on the basis of race, religion, color, gender identity, sexual orientation, age, disability, veteran status, or other applicable legally protected characteristics. We encourage people of different backgrounds, experiences, abilities, and perspectives to apply.
**San Francisco Applicants: **Career Karma will consider applicants with arrest and conviction records (criminal histories) in a manner consistent with the San Francisco Fair Chance Ordinance.